A family from Michigan bought land in Tellico Plains, TN with the intent to build a custom off grid home along the Appalachian Mountains. The custom 4 bedroom and 3 bath  home is located outside of Tellico Plains, a small rural town positioned on the famous Tail of the Dragon Scenic Highway bordered by the Great Smoky Mountains and Cherokee National Forest. The area is also home to the Tellico River, which is a popular trout fishing destination in the region and valued for its scenic beauty. Although this location is remote and about 2 hours from Chattanooga, the area is stunning and the intent of a new construction off the grid project intrigued us.
This intriguing project also came with challenges. In addition to the project happening in a remote location it also happened during the pandemic. The supply chain was a challenge across the construction industry and unfortunately, the south as a region is behind on sustainable building methods so assisting in finding a contractor for this project was difficult. One of HK Architect's founding principals, Heidi Hefferlin, received her General Contractors license and started Wheelhouse Construction in 2019. Given this unique capability, the client decided to move forward with a design/build approach. Construction started August of 2021 with the move-in date set for late Spring of 2023.
To be a fully off grid, the house has to be completely self sustainable meaning there is no connection to common utilities such as electricity, gas, and water. This house is fully powered from a solar grid, which is positioned facing south between the house and the shed. Water comes from a 1500 foot deep well on the property. The heating and cooling system is unconventional, minimizing the need for electricity for climate control. To provide efficient, comfortable heat and negate the need for natural gas, the owners opted for radiant heated floors. Radiant heated floors work by pushing hot water through a system of piping in the subfloor. In the case of the Tellico house, the water is heated by a dedicated boiler.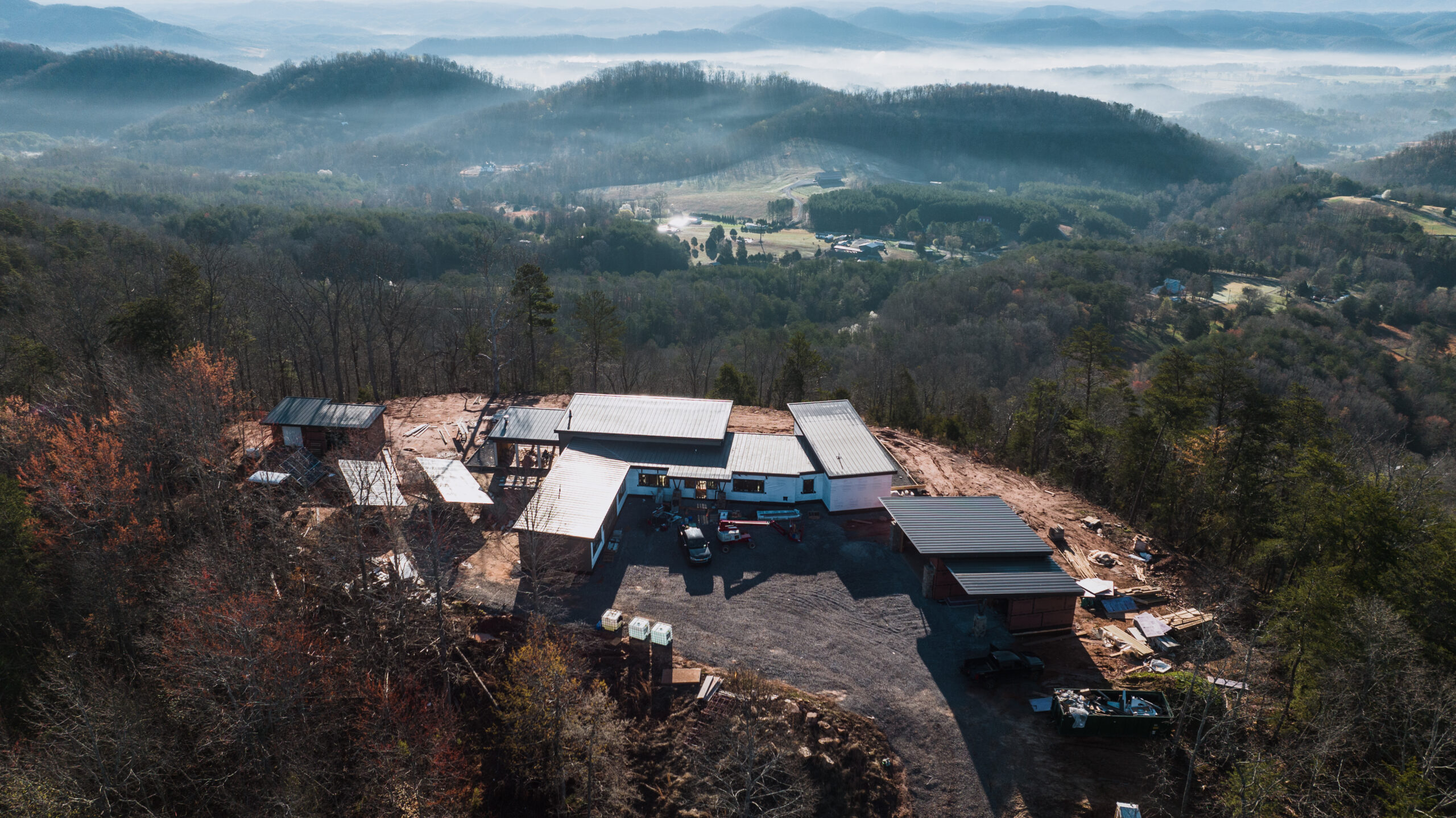 The house is clad in low maintenance materials and is entirely slab on grade, minimizing environmental impact. Currently, rough in electric, plumbing and heat and air is being completed. In the coming months, our team will finish installation of drywall, radiant heat connection, solar array, and finish trim out. Once these tasks are complete, the next focus will be to build the outdoor pergola, hot tub and screen the porch.
Building an off-grid home is not only an environmentally conscious decision but also a unique and fulfilling experience. With careful planning, execution, and the right team, an off-grid home can be a comfortable and sustainable way of living. The Tellico Plains house project is an inspiring example of what can be achieved with the right mindset and approach to off-grid home building.