As Chattanooga's Southside neighborhood flourished into a vibrant hub of creativity and culture, HK Architects played a pivotal role in its growth and development. We plan to highlight multiple projects that contributed to the area's transformation through our #southsideseries.  Among the many innovative projects that contributed to the area's transformation, the Williams Street townhouse and art studio stands out as a shining example. This live-work space was designed by HK's founding partner emeritus Craig Kronenberg for the talented Chattanooga artists Melissa Hefferlin and Daud Akhriev, sister and brother-in-law of HK's founding partner, Heidi Hefferlin.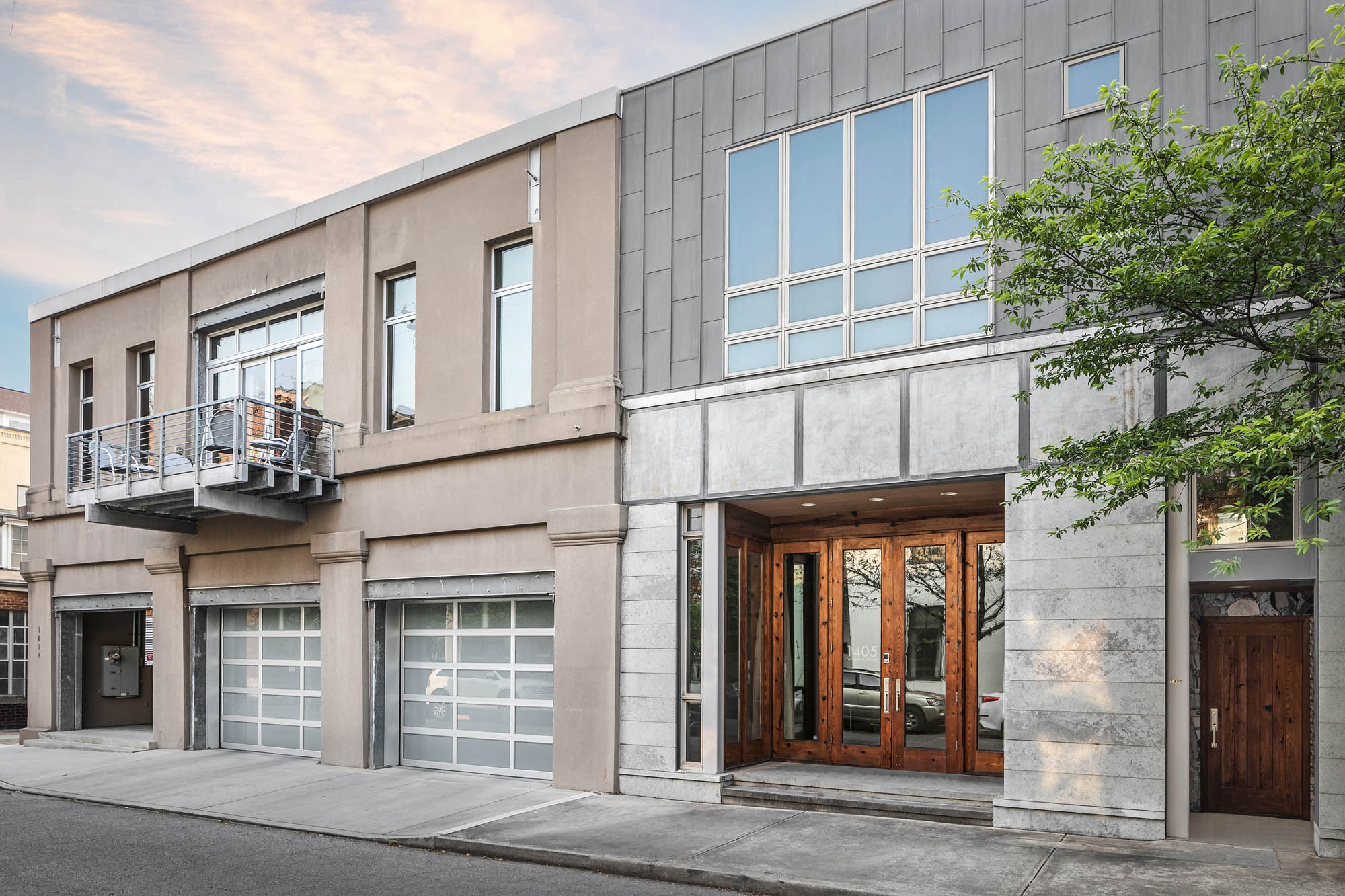 Visionary Design for Artistic Expression
The Williams Street townhouse and art studio exemplify HK Architects' commitment to creating spaces that merge functionality and aesthetics. The concept seamlessly integrates a commercial gallery space, a spacious apartment, a charming courtyard, and a sunlit studio, all tailored to inspire creativity and artistic expression.
Embracing Modern Aesthetics
Facing Williams Street, the townhouse boasts a sleek and contemporary façade, featuring a public entrance to the gallery space on the first floor. This modern design not only enhances the visual appeal of the neighborhood but also encourages public engagement with the local art scene.
The Perfect Live-Work Balance
The two-bedroom apartment, located on the upper level, epitomizes the concept of live-work harmony. With its open living space and delightful courtyard view, the apartment becomes a sanctuary for the artists after a productive day in the studio. This perfect blend of living and working spaces exemplifies the Southside's dynamic lifestyle.
Daud Akhriev's Custom Mosaic Masterpiece
Years after completion of the building, Daud Akhriev added a personal touch to the studio by completing a remarkable custom mosaic. This vibrant and awe-inspiring artwork enhances the studio's ambiance and reflects the artists' deep connection to their craft and the community.
A Studio Bathed in Natural Light
The highlight of the project is undoubtedly the art studio, thoughtfully designed to nurture creativity. Flooded with north-facing light and boasting lofty ceilings, this expansive space allows for large-scale artworks to come to life. The studio's breathtaking 12-foot tall wooden door adds an element of grandeur and echoes the artists' passion for their craft.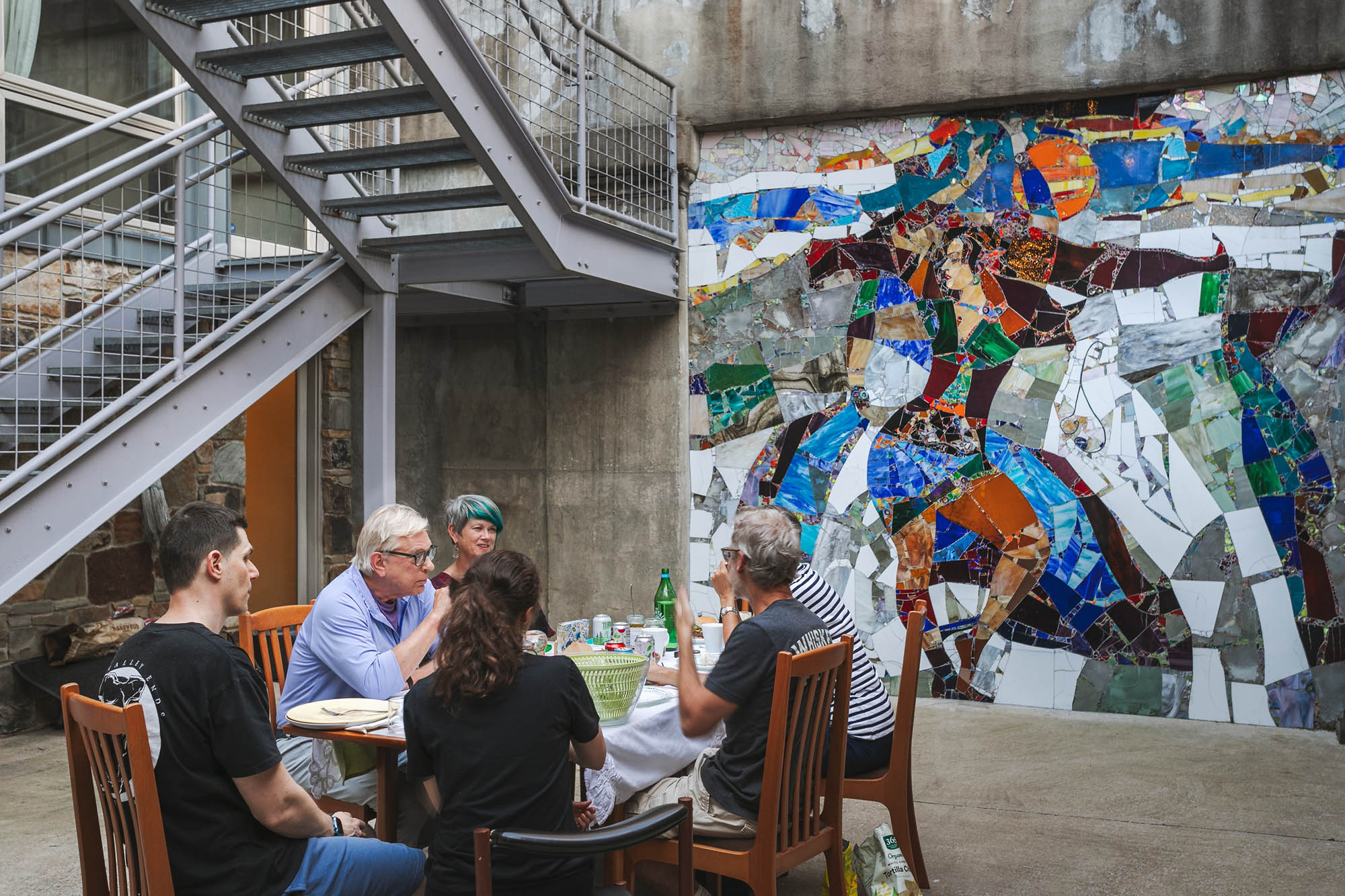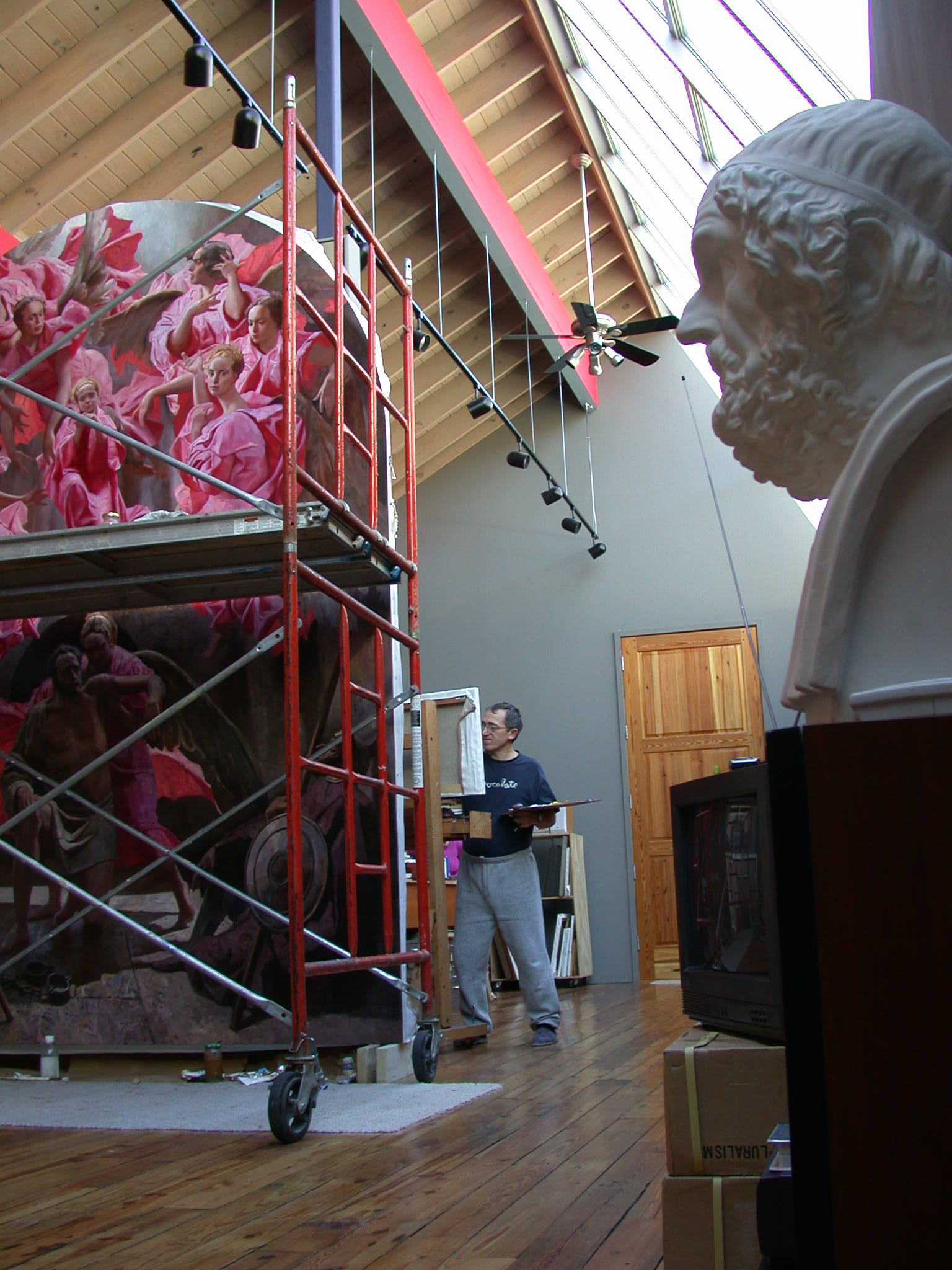 HK Architects' visionary design for the Williams Street townhouse and art studio has significantly enriched Chattanooga's Southside, becoming a symbol of artistic inspiration and community engagement. By seamlessly blending functional spaces with modern aesthetics, this live-work space has not only provided a nurturing environment for the artists but also added to the cultural fabric of the neighborhood. As the Southside continues to flourish, this remarkable project will serve as a timeless reminder of the power of architecture to transform lives and shape communities.
More to come on other project highlights for our #southsideseries.