The Fields, located just a short distance from Chattanooga, is not your average community. It's a meticulously planned development that aims to cater to aviators and their families – a luxury fly in community. The allure of uncontrolled airspace combined with easy access to major cities by personal aircraft makes it a dream location for those who seek luxury living intertwined with their passion for aviation. 
The Fields' development is set to unfold in several phases, with the initial phase introducing a residential community complete with an airstrip, hangar, fine dining options, an organic grocery, and a community center with a pool and spa. Phase two will see the addition of 340 residential sites and an expansive outdoor adventure park, expanding the community's horizons. In phase three, they will introduce a boutique hotel with overnight plane parking, a brewery, and a vineyard, all designed to elevate the overall experience. Phase four, will showcase mountain-side homes that offer breathtaking views of the aviation community below, creating a perfect blend of natural beauty and modern living.
For the concept of The Fields, HK Architects is calling the design approach "Cumberland Contemporary," – defined as a style that draws inspiration from the distinctive natural beauty of the Cumberland region of Tennessee.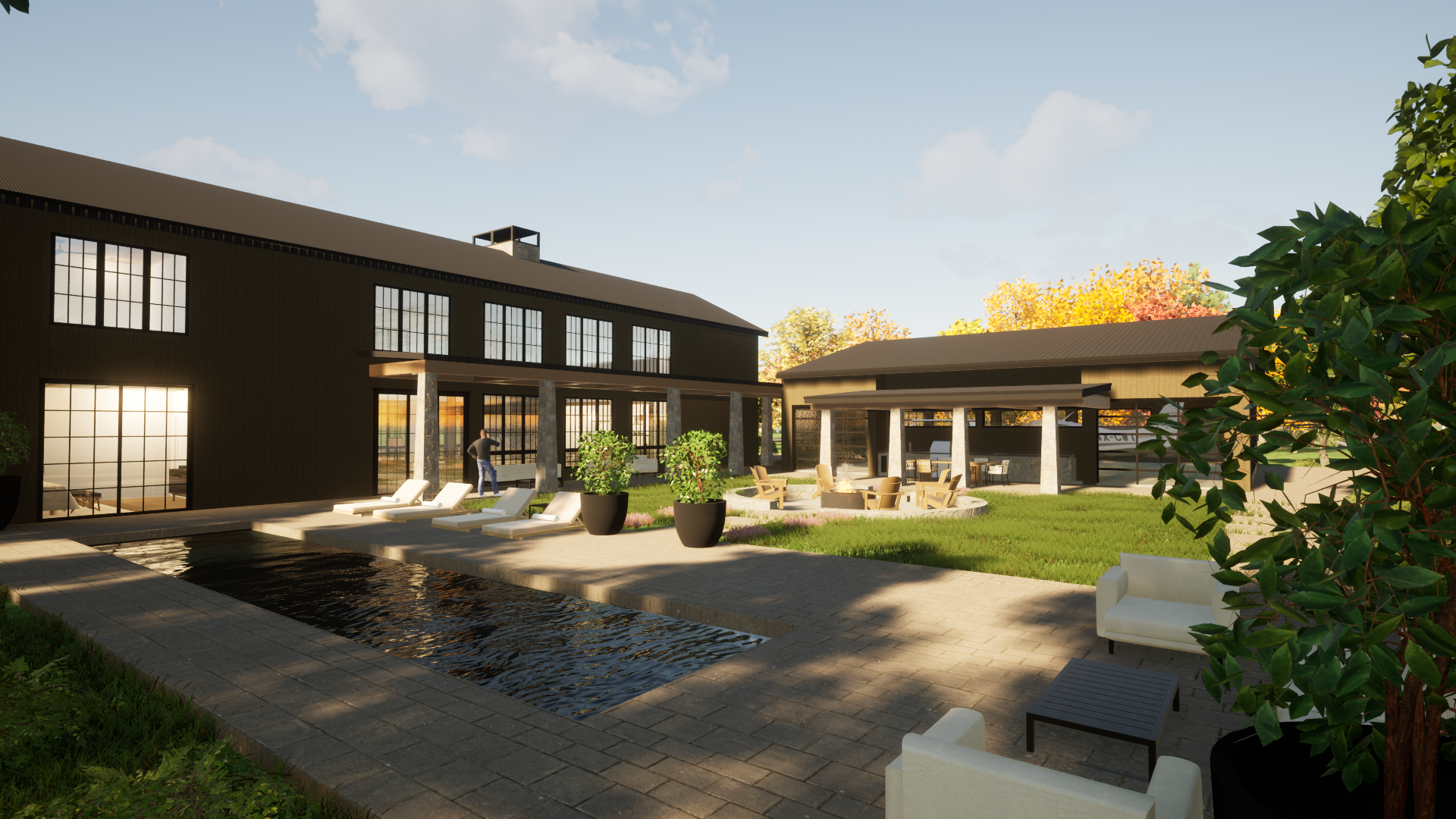 Cumberland Contemporary: A Tennessee Modern Style
Cumberland Contemporary is all about blending modern design with rustic charm, creating a luxurious yet down-to-earth ambiance. We take pride in using sustainable, regionally sourced materials such as timber and stone to bring this unique style to life. This approach not only harmonizes the homes with the surrounding environment but also reflects the heart of Tennessee.
To vividly illustrate the essence of life at The Fields, our team employed BIM software to create detailed renderings of a model home. These renderings serve as powerful tools in marketing and real estate listings, allowing prospective residents and investors to envision themselves within this unique architectural style.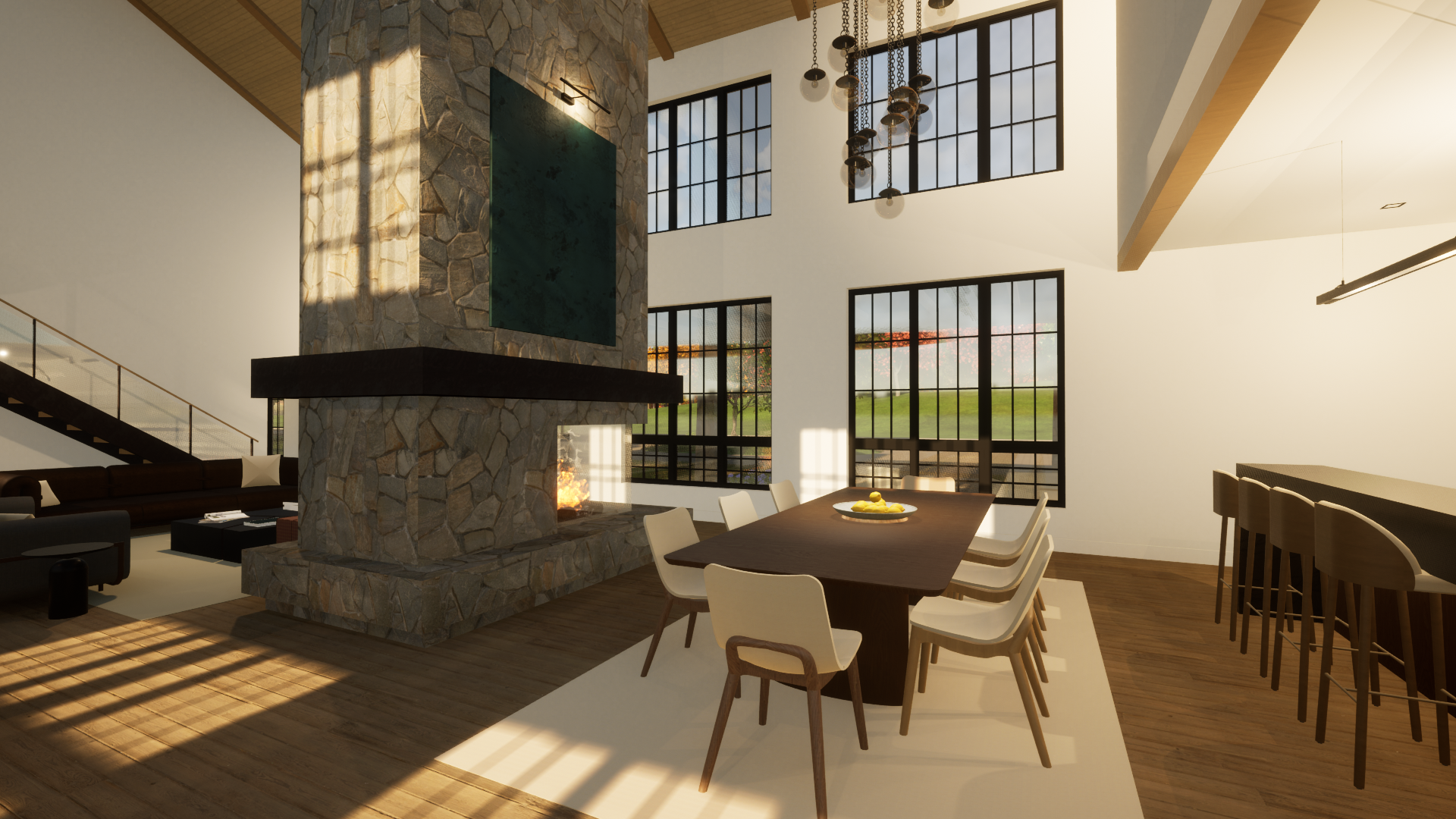 But we didn't stop at renderings. To provide an immersive experience of what it's like to live at The Fields, HK Architects crafted a captivating walkthrough video. This video serves as your personal guide, akin to touring the property with a real estate agent. It illustrates the luxury and modernity that defines the Cumberland Contemporary style.